Looking Back and Moving Forward
Date posted
December 23, 2020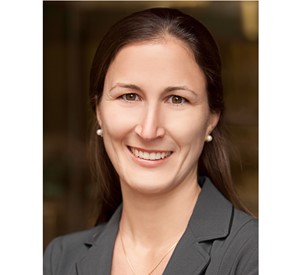 By Liz Terry
Executive Director
National Creditors Bar Association
As we wrap up 2020, I wanted to thank you, our members, and share with you a few highlights and a few exciting initiatives on the way for 2021.
The number one thing that stood out to me in 2020 was our membership's overwhelming support and engagement with NCBA. From the more than 6,000 letters you sent to Congress on two big issues (opposing a blanket moratorium on debt collection and the tax deductibility of PPP loans) and the incredible outpouring of support for our newly-created Advocacy Support Fund (raising over $155,000 and more than 90 firms and individuals donating); to the more than 3,000 participants in more than 40 virtual education opportunities and our first Executive Experience—not to mention the more than 80 individuals that donated their time and expertise speaking at our online and in-person events.
NCBA submitted 3 comment letters to the CFPB (in a 15-month period) and submitted one amicus brief in support of the industry. We had 2 meetings with the CFPB, 3 calls (2 were one-on-one) with Director Kraninger (and additional calls with her team).
Two questions in support of NCBA were presented in Congressional hearings. One by Congressman Ted Budd (R-NC) stating on the record the fact that a moratorium on debt collection would be harmful to the economy. The other was asked of CFPB Director Kraninger by Congressman Alex Mooney (R-WV) regarding the CFPB's proposed safe harbor on MAI in the debt collection rules—placing NCBA's position for the independence of the practice of law on the Congressional record.
Oh and in case you missed it: NCBA successfully lobbied against a moratorium on debt collection that was proposed as part of various COVID-19 relief packages and against the Meaningful Attorney Involvement "safe Harbor" provision in the CFPB's final rules on debt collection.  
As a result of last night's vote to pass new coronavirus relief package, Congress is now in recess until 2021. While our efforts will certainly be needed to address future debt collection moratorium legislation, our efforts proved successful on multiple occasions throughout 2021.
While there is still work to be done on NCBA's public relations strategy, we were recognized by the ABA and quoted in Bloomberg Law, Law 360, and the Washington Post this year.
In addition to thanking our members, a huge thank you to the clients and vendor partners that went above and beyond supporting us throughout this challenging year. So many of you changed up your sponsorships to adapt to our new reality. This was vital to helping us through the year.
Last but not least, I thank the Executive Committee, my Board, and the past Presidents for all their help navigating a year of tough decisions and great progress. I am thankful for the leaders before I joined NCBA who made sure NCBA had strong reserve funds. We dipped into our reserves this year to make sure we could continue to support our members. Without that foresight, we would have not been as successful.
Now let's turn to 2021: I am truly excited to lead NCBA into the New Year. There is so much opportunity and momentum.
I am looking forward to:
Building on our tremendous advocacy "wins" and making sure that NCBA is at the table to tell our own story in Washington D.C., all year long;
Working with our newly formed MAI/Independence of the Practice of Law Task Force to be a resource to our members and fight against this judicial construct and legal fiction; and
Offering our members monthly opportunities to earn free CLE in 2021.
The NCBA is small but nimble and we are working hard for you. Please reach out anytime and join us in 2021 for:
Virtual Hill Day (early spring date to be announced)
Spring Conference, Chicago, May 19-21 — registration is open and early bird rates are in effect
Fall Conference, San Antonio, October 13-16 — save the date
Happy Holidays and wishing you all a prosperous New Year!