Supreme Court of Florida Expands Reach of Reciprocal Attorney Fees Statute
Date posted
January 7, 2021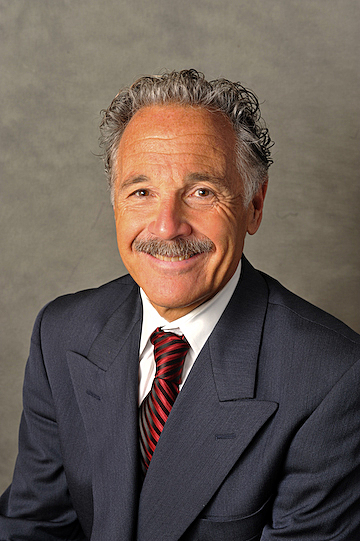 By Ronald S. Canter
Esquire
In Ham v. Portfolio Recovery Associates, Inc., 2020 WL 7778178, (Case No. SC18-2142, decided Dec. 31, 2020), the Supreme Court of Florida held that a unilateral attorney fee provision in a credit card agreement, benefiting only the creditor, is made reciprocal under Florida law where a debtor prevails on an account stated cause of action for recovery of an unpaid credit card obligation. The Court based its ruling on §57.105, Fla. Stat., which provides that if a contract allows recovery of attorney fees to a party, the court may allow reasonable attorney fees to an opposing party who prevails in the lawsuit. Several other states have adopted similar reciprocal attorney fee statutes.
NCBA filed an amicus brief in Ham, supporting Portfolio Recovery's argument that the reciprocal attorney fee statute addressing "any action to enforce the contract" did not apply to a suit based on account stated cause of action. The Supreme Court of Florida accepted discretionary review in Ham based on conflicting rulings handed down by two of Florida's five (5) District Courts of Appeal, the state's intermediary appellate tribunal. In a 4-1 ruling, the Court rejected Portfolio's argument that the reciprocal fee provision only applies to actions brought for breach of contract and not to an account stated claim. The Court also disagreed with Portfolio's argument that because it was the party benefiting from the unilateral fee provision and because it gave up its right to recover attorney fees by suing on an account stated theory, it should not be required to pay attorney fees to a prevailing debtor.
The Court analyzed Florida's reciprocal fee statute by resorting to canons of statute construction, holding that the term "with respect to the contract" included in the reciprocal fee statute encompassed an account stated cause of action based predicated on a credit card contract. The Court further rejected Portfolio's contention that applying the reciprocal fee statement to an account stated claim would restrict a creditor's right to choose its cause of action, explaining "Portfolio had no right to alter the impact of (the fee provisions) by unilaterally disavowing an intent to rely on them."
This ruling significantly increases a creditor's exposure when litigating claims in Florida Courts. For several years, creditors have attempted to reduce the risk created by the reciprocal fee statute by electing to sue on account stated theory and in doing so, waiving the right to recover attorney fees. Although the Ham ruling signals that a creditor suing on an account stated claim may be entitled to recover fees, this result is offset by the risk of a reciprocal fee award. Creditors may nonetheless determine that proving a debtor's liability under an account stated claim is preferable to proceeding on a breach of contract. However, the impact of the Ham decision undoubtedly benefits debtors and their counsel who now have an increased incentive to defend suits on credit card debts.