2023 NCBA Connect Conference
The Annual Conference at the Epicenter of Legal Collections
---
Wednesday, May 3, 2023
at
12:00 PM (MDT)
to Friday, May 5, 2023 at 12:00 PM (MDT)
Join us in Denver for THE event for the Creditors Rights industry. The 2023 NCBA Connect Conference is an excellent opportunity to meet with creditors rights attorneys, credit grantors, and vendors in one location. In addition to exceptional educational sessions and CLE, there will be Client Meetings, Networking Events, the NCBA Exhibit Hall, and more! You won't want to miss this opportunity to meet and mingle in person.
Exhibit Booths and Sponsorship Opportunities are available. Please register for your Exhibit Booth or contact [email protected] for more information.
Health and Safety
We want you to know that your health and safety during the conference is our top priority. We will be following all city and CDC Guidelines at the time of the conference.
Golf Scramble
A Golf Scramble sponsored by TRAKAmerica for registered NCBA Conference attendees will be held on Wednesday, May 3rd, with an 8:00 a.m. shotgun at The Club at Inverness, one of Denver's most prestigious courses! Join your fellow conference attendees for some phenomenal golf, exciting prizes and a great start to the NCBA Annual Conference! This event benefits the NCBA Advocacy Support Fund and we are grateful to TRAKAmerica for making this event possible.
Pickleball Tournament
A Pickleball Tournament will be held at Gates Tennis Center on Wednesday, May 3, from 9:00 a.m. to 11:00 a.m. Bring your court shoes and join in the fun!
Hotel Information
The conference sessions and events will be held at:
Sheraton Denver Downtown Hotel
1500 Court Place
Denver, CO 80202-5107
If you already have reservations and need to cancel or change them, please do so at least 72 hours prior to your arrival day to avoid charges.
The Sheraton has sold out of sleeping rooms in the NCBA room block. Here are some nearby options:
Hampton Inn & Suites, Hyatt House, The Brown Palace, Hilton Garden Inn
Registration Rates
Full Conference Registrations include admission to educational sessions, the exhibit hall, and social programs including the Wednesday Night and Thursday Night receptions. Attendance to Client Open Group, Closed Group, and Individual Meetings will only be open to NCBA Members. Non-members who are eligible for membership will not be able to access any Client Meetings.
All registrations are reviewed to ensure they meet NCBA eligibility policies. NCBA reserves the right to refuse or cancel all ineligible registrations at any time. To confirm membership status with NCBA or renew your 2023 membership, please email [email protected]. Need a scholarship to attend the NCBA Conference? Scholarships are available to help defray registration costs.
Registration for the 2023 NCBA Connect Conference is open to all current NCBA Members and Eligible Non-Members. If you are part of a current member firm or company, please make sure you are logged in before registering. If you are not a member, join now or create an Eligible Non-Member account before registering.
March 15 and Before

March 16 through April 26

April 27 and After

NCBA Attorney Member

$1,050

$1,250

$1,350

NCBA Member Non-Attorney

$950

$1,150

$1,250

NCBA Member - First-Time Conference Attendee

$850

$850

$850

Eligible Non-Member (No Client Meeting Access)

$1,850

$2,050

$2,150

Credit Grantor, Client, Debt Buyer

$775

$875

$975

Government Employee Rate

$550

$550

$550

Full Social Guest Ticket

$225

$225

$225

Wednesday Reception Social Guest Ticket

$60

$60

$60

Thursday Reception Social Guest Ticket

$80

$80

$80
Cancellation Policy
Written cancellations received by April 4th, 2023 qualify for transfer of the registration to a future NCBA Conference or a full refund. Please email cancellation requests to [email protected].
Terms and Conditions, Antitrust Information & Code of Conduct
Conference Sponsors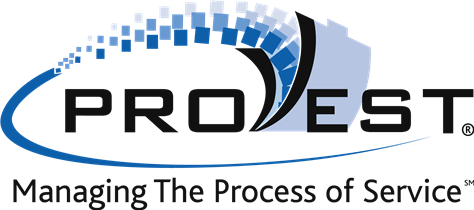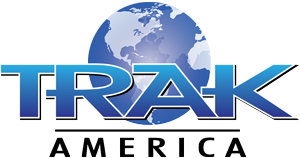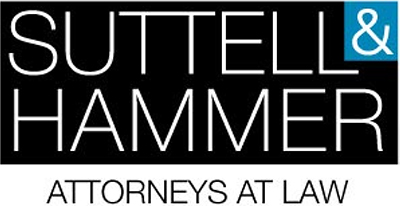 Defense Bar Sponsors
Barron & Newburger, P.C.
Bassford Remele, P.A.
The Law Offices of Ronald S. Canter, LLC
Hinshaw & Culbertson, LLC
Messer Strickler Burnette, Ltd.
Simmonds & Narita LLP
Tobin & Marohn
Client-Only Reception Sponsors
Blitt & Gaines, P.C.
Glasser and Glasser, P.L.C.
Keith D. Weiner & Associates Co., L.P.A.
Lloyd & McDaniel, PLC
Lyons, Doughty, and Veldhuis, P.C.
Messerli & Kramer P.A.
Mountain Peak Law Group, PC
Rubin & Rothman, LLC
Stenger & Stenger, P.C.
Stillman Law Office
Tromberg, Morris and Poulin, PLLC
Weber & Olcese, P.L.C.
Industry Partners