We saved the C in TRAK for Compliance
Date posted
August 22, 2023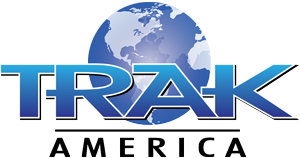 TRAKAmerica is the renowned nationwide leader in the field of Account Receivables Management and Repossession Management, dedicated to helping financial institutions recover outstanding debts while maintaining the utmost level of professionalism and integrity. With a proven track record of success and a commitment to industry-leading practices, TRAKAmerica has emerged as a trusted partner for many financial institutions, debt buyers and lenders in achieving their repossession and legal recovery objectives.
Established Expertise | For over 23 years TRAKAmerica has quietly led in the ARM industry. TRAKAmerica has cultivated an exceptional team of professionals who are well-versed in all aspects of repossession, collections and legal recovery management services. Our team members undergo continuous training to stay up-to-date with the latest regulatory requirements, technology advancements, and industry best practices, ensuring the highest standards of service are consistently provided.
Comprehensive Solutions | TRAKAmerica offers a comprehensive range of solutions tailored to meet the unique needs and goals of each client. From repossession to charge-off to late stage to complex asset legal recovery portfolios, we employ advanced analytics, cutting-edge technology, and a strategic approach to maximize client recovery rates while minimizing compliance risks. Our proven processes and methodologies have resulted in outstanding recovery rates for our clients, generating significant value for their bottom line.
Commitment to Compliance | It's true we spell TRAK without a "C," but when it comes to our commitment to compliance, the "C" is unmistakably present. We adhere strictly to state and federal regulations, industry guidelines, and best practices to ensure ethical and legal debt recovery management services. Our compliance framework is built on transparency, accuracy, and respect for consumer rights, aiming to build trust and maintain positive relationships with all parties involved.
Technology-driven Innovation | TRAKAmerica embraces technological advancements as a means to enhance efficiency, accuracy, and productivity. Through our sophisticated systems and custom-built software applications, such as TAMMS,
FASTTRAK and OnTRAK we leverage automation and data analytics to streamline processes, improve decision-making, and deliver real-time insights. This technology-driven approach enables us to achieve optimal results and remain at the forefront of the industry.
Client-Centric Partnership | At the heart of TRAKAmerica's success lies our unwavering commitment to our clients' success. We prioritize building strong, long-lasting partnerships based on trust, collaboration, and a shared vision for achieving recovery goals. Our highly responsive and dedicated performance management and client services teams work closely with each client, providing personalized attention and tailoring our solutions to deliver exceptional results.
TRAKAmerica's stellar reputation, commitment to compliance, advanced technology solutions, and client-centric approach have propelled us to be a trusted industry leader. With our expertise, integrity, and track record of success, we continue to set the standard for excellence in the ARM industry.
Contact Us Today | Learn how TRAKAmerica can support your recovery objectives and drive exceptional results for your financial institution.
Roxanne Bartley | [email protected] | 239-571-8490 | www.trakamerica.com