Subcontractor Oversight Program
Third-party contractors have never been under more pressure – from Hunstein to clients requiring more checks and balances, NCBA attorneys must prove that vendors have the correct protections in place.
Why Use NCBA Certified Subcontractors?
Credibility – NCBA subcontractors have undergone a rigorous assessment through Crowe LLP, widely regarded as one of the nation's top 10 accounting firms who specializes in this work.
Confidence – NCBA member firms can feel confident in knowing subcontractors have been thoroughly audited.
Cost Effective – NCBA members pay only $100 per year for each subcontractor assessment certificate, per year.
Simplicity – NCBA member firms can use a single assessment for every client. NCBA assessed vendors need only respond to one assessment, not multiple audits.
Our best practices assessments seek to protect consumers, creditors, and law firms. Ultimately, they create apples-to-apples comparisons of systems across all service providers.
Areas covered by the assessment program include:
Contracts
Human Resources
Information Security including the protection of non-public information
Consumer Interactions
Physical and Environmental Security
Incident Reporting
Business Continuity & Disaster Recovery
Insurance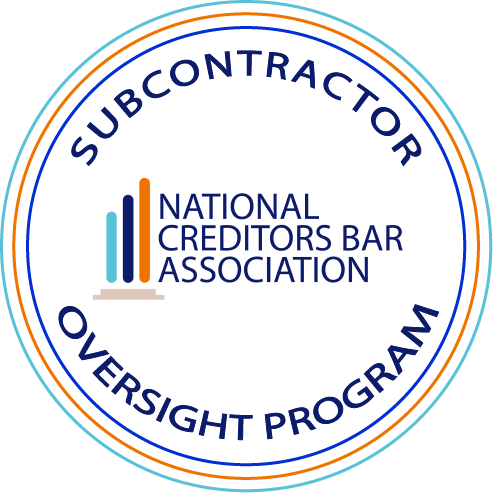 For more information or to apply: