Back to Products & Services
2023 Executive Experience Golf Scramble
Conferences | Executive Experience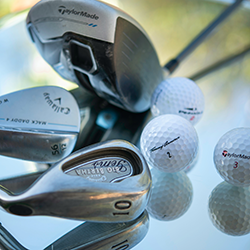 Golf Scramble!
Start your NCBA Executive Experience by participating in the NCBA Golf Outing at the Ojai Valley Inn, one of California's most prestigious courses! 
The world-class Ojai Country Club was one of the first great golf courses in Southern California. Designed and originally built in 1923 under the direction of George C. Thomas, Jr. and Billy Bell, the course was hailed as "a marvel of golfing architecture." Thomas, who also designed courses at the Riviera, Bel-Air and Los Angeles country clubs, had two initial considerations for the Ojai course: "...that the average golfer could enjoy his round without too great a penalty, and that a test must be afforded requiring the low-handicap man to play fine golf in order to secure pars."
Join your fellow conference attendees for some phenomenal golf, exciting prizes and a great start to the NCBA Executive Experience! This event benefits the NCBA Advocacy Support Fund.
When: Wednesday, January 11, 2023 - 9:30 AM Shotgun
Cost: $225 per player which includes golf, grab and go breakfast, and lunch
Dress Code: Appropriate golf attire must be worn:  collared golf shirt, slacks, dress shorts, or golf skirts of appropriate length, and golf shoes without metal spikes or other approved styles.
Golf Club Rentals:  Club rentals are $75 per set, including a glove and one sleeve of balls.   Please purchase club rentals in advance and as soon as possible.   The course only has a limited number of club rentals and they will be assigned in the order they are purchased.  Please reserve early!
Foursomes: NCBA will assign the foursomes a week prior to the event. If you want to select your own foursome you can purchase a Golf Foursome Sponsorship. 
Golf Foursome Sponsorship - $2,000 Connect with your peers on the golf course!  When you purchase a Golf Foursome Sponsorship, you can select your foursome for the NCBA Golf Scramble from the conference attendees registered to golf (some limitations apply).  This is a great opportunity for some one-on-one time with top executives. Proceeds go to the NCBA Advocacy Support Fund. Golf registration costs are in addition to sponsorship cost.
For an even better golf experience, upgrade and add a Golf Scramble Super Ticket at the pre-event price of $50.  All proceeds will go to support NCBA's Advocacy Support Fund! 
The Golf Scramble Super Ticket includes:
2 Mulligans
2 Complimentary raffle tickets to win a prize
Move up one tee box on one hole  
One per golfer please.
The NCBA golf outing is for registered NCBA Conference attendees.
---