Back to Products & Services
Golf Scramble Fall 2021 San Antonio - Wednesday, October 13
Conferences | Fall Conference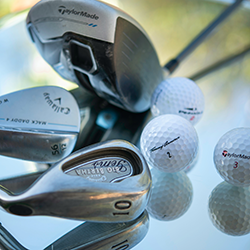 Join us for the NCBA 2021 Fall Conference Golf Scramble sponsored by TRAKAmerica!
Start your NCBA Fall Conference experience by golfing in the Texas sunshine! Join us for some great prizes, people, golfing, and a great start to the NCBA Fall Conference! This event benefits the NCBA Advocacy Support Fund and we are grateful to TRAKAmerica for making this event possible.
When: Wednesday, October 13, bus leaves at 6:30 am for an 8:00 am shotgun
Where: La Cantera Resort/The Palmer Course. This course has breathtaking views of downtown San Antonio, is one of the highest points in the area, and is ranked among the top 50 golf resorts in the U.S.
Cost: $225 per player which includes transportation and lunch!
For an even better golf experience, purchase your Golf Scramble Super Ticket! All proceeds will go to support NCBA's Advocacy Support Fund!
The Golf Scramble Super Ticket includes:
4 Mulligans
2 complimentary raffle tickets to win a prize
Move up one tee box on one hole
The NCBA golf outing is for registered NCBA Conference attendees.
Thank you to TRAKAmerica for sponsoring The Golf Scramble!
---