Back to Products & Services
Sold Out - Golf Scramble Fall 2021 San Antonio - Wednesday, October 13
Conferences | Fall Conference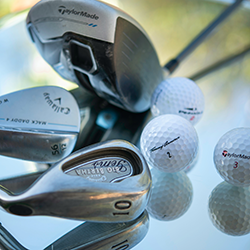 Sold Out!  NCBA 2021 Fall Conference Golf Scramble sponsored by TRAKAmerica!
Please contact [email protected] if you would like to be placed on the waiting list.
Start your NCBA Fall Conference experience by golfing in the Texas sunshine! Join us for some great prizes, people, golfing, and a great start to the NCBA Fall Conference! This event benefits the NCBA Advocacy Support Fund and we are grateful to TRAKAmerica for making this event possible.  
When: Wednesday, October 13
Where: La Cantera Resort/The Palmer Course – This course has breathtaking views of downtown San Antonio, is one of the highest points in the area, and is ranked among the top 50 golf resorts in the U.S.
Transportation: 
Busses depart from the San Antonio Marriott Rivercenter hotel at 6:30 am and 7:00 am for an 8:00 am shotgun.  It is about a 30 minute trip to the course. We recommend the earlier bus so you have time to practice.  Coffee and breakfast sandwiches will be available to grab and go for the bus ride.
There will be two busses returning from the course.  One will leave directly after play (around 12:30 -12:45pm) for attendees that need to get back to the conference for meetings, sessions or the exhibit hall.  The second bus will leave after lunch and the awards presentation (around 1:30 - 1:45PM).
Cost: $225 per player which includes transportation and lunch
Dress Code: The club's dress code requires a shirt with a collar and at least mid-length shorts that cannot be denim.
Club Rentals: Club rentals are $75 and included the newest Callaway Golf Clubs, 6 Callaway golf balls and pouch.  Golf Shoes are not available for rental, but may be purchased in the golf shop.  Players may wear normal tennis shoes.  You may purchase club rentals in advance so the clubs will be ready for you when you arrive.
Foursomes: NCBA will assign the foursomes a week prior to the event. If you want to select your own foursome you can purchase a Golf Foursome Sponsorship:
Golf Foursome Sponsorship - $2,000 Connect with your peers on the golf course! Select your foursome for the NCBA 2021 Fall Conference Golf Scramble at the La Cantera Resort/The Palmer Course on Wednesday, October 13 from the conference attendees registered to golf. This is a great opportunity for some one-on-one time with top executives. Proceeds go to the NCBA Advocacy Support Fund. * Some limitations may apply
For an even better golf experience, upgrade and add a Golf Scramble Super Ticket! All proceeds will go to support NCBA's Advocacy Support Fund!
The Golf Scramble Super Ticket includes:
4 Mulligans
2 complimentary raffle tickets to win a prize
Move up one tee box on one hole  
The NCBA golf outing is for registered NCBA Conference attendees.

Thank you to TrakAmerica for sponsoring The Golf Scramble!
Sold Out