Brit Suttell
Shareholder
Barron & Newburger, P.C.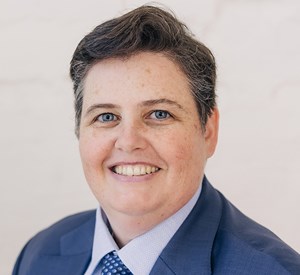 Professional Bio
Brit Suttell is a shareholder and member of Barron & Newburger, P.C.'s Consumer Financial Services Group where they focus on defense litigation and regulatory compliance related to consumer protection statutes and regulations, specifically the Fair Debt Collection Practices Act, Reg. F, Fair Credit Reporting Act, Telephone Consumer Protection Act, and related state consumer protection laws. Brit assists clients with the creation and maintenance of compliance management systems. Their experience in-house at a debt collection law firm allows them to assist clients in crafting compliant operational solutions. In addition to defending consumer protection law claims, they also assist clients in various dealings with both state and federal regulators including handling civil investigative demands and other inquiries. Brit is a current member of the National Creditors Bar Association board of directors, former member of the Legal Advisory Board for the Consumer Relations Consortium, and is the immediate past President of the Pennsylvania Creditors Bar.
Company
Parent: Barron & Newburger, P.C.
7320 N. Mopac Expy. Ste 400 Austin, TX 78731 United States