Preserving Your Record for Appeal in Contested Consumer Collection Actions
NCBA Legal Learning Webinar
---
Wednesday, January 19, 2022
In Part 1 of this Legal Learning Webinar Series – Creditors Rights: Contested Consumer Trials & Appellate Practice, our subject matter experts, Travis Campbell and Tomio Narita will cover the "life cycle" of a contested consumer collection action, starting from the moment that an Answer/Counterclaim is filed by opposing counsel, and ending at the trial of the action. Items covered will include the importance of developing and protecting the record through all stages of the case, challenging the pleadings, building a discovery plan, summary judgment considerations, client and third-party coordination, anticipating evidence needed for trial, identifying and preparing trial witness, filing pretrial motions, and trying your case.
There is no cost to attend this event. CLE is pending approval. Only NCBA members will be eligible to receive CLE for attending this event.
Speakers
Travis Campbell
Simmonds & Narita LLP
Travis Campbell focuses his practice on consumer financial services litigation and complex litigation, with an emphasis in defending businesses and individuals against claims brought under a wide variety of federal and state laws. Mr. Campbell's experience includes successfully defending individual and class action claims brought under the Fair Debt Collection Practices Act, Fair Credit Reporting Act, California Rosenthal Act, California Rees-Levering Act, California Consumer Credit Reporting Agencies Act, Telephone Consumer Protection Act, California Identity Theft Act, California Fair Debt Buying Practices Act, and California's Unfair Competition Law. Mr. Campbell has experience defending clients in multiple jurisdictions outside of California, including Nevada, Utah, Arizona, West Virginia, Colorado, Missouri, and New Mexico. Mr. Campbell is a member of the Bar of the State of California, and he admitted to practice before the Ninth Circuit Court of Appeals, among other jurisdictions. He is a 2006 graduate of Arizona State University, where he graduated from the Barrett Honor's College and W.P. Carey School of Business, magna cum laude, with a B.S. in Economics. He earned his J.D., magna cum laude, from the University of Richmond School of Law.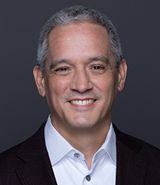 Tomio B. Narita
Simmonds & Narita LLP
Tomio B. Narita is a partner with the California law firm, Simmonds & Narita LLP. His practice focuses on defending creditors, debt buyers, collection law firms and collection agencies in consumer litigation in federal and state courts throughout the country, including in class actions arising under the Fair Debt Collection Practices Act (FDCPA), the Fair Credit Reporting Act (FCRA), the Telephone Consumer Protection Act (TCPA), and other federal and state laws governing the credit and collection process. Mr. Narita also provides compliance advice relating to collection issues and is a frequent speaker at events relating to the collection industry. He obtained his law degree in 1991 from the University of California, Hastings College of the Law. He is a member of the Bar of the State of California, and he is admitted to practice before the United States Supreme Court, the Second, Third, Sixth and Ninth Circuit Courts of Appeals, the District of Colorado, the Northern District of Illinois and all of the District Courts of California.
CLE Information
National Creditors Bar Association is a national provider of legal educational content. NCBA's goal is to provide its members with as many opportunities as possible to earn Continuing Legal Education (CLE) credits. Some NCBA webinars state that they are pending approval. If a webinar is pending approval, it means that NCBA's education staff is awaiting confirmation of approval for CLE credit from the accrediting body of a particular state; it should be noted that individual states have different response and approval rates. NCBA expects that the course will be approved for the credit amount and type listed, but approval is not guaranteed. An attorney can still take the course at their own discretion, though.
It is not uncommon for a course which is pending approval to not be approved until after the webinar has taken place. Once an official decision notice arrives from the state, NCBA will notify attorneys who have completed the course as soon as possible via email, and will re-issue any certificates of completion to reflect the updated state reporting numbers. However, it is recommended that attorneys do not view webinars that are pending approval close to their CLE deadline, as NCBA cannot guarantee that a course will be approved in time.
National Creditors Bar Association will seek MCLE accreditation, with the assistance of the ABA MCLE, for this webinar. NCBA will seek General CLE credit hours in 60-minute-hour states, and in 50-minute states, subject to each state's approval and credit rounding rules. States typically decide whether a program qualifies for MCLE credit in their jurisdiction 4-8 weeks after the program application is submitted. For many live events, credit approval is not received prior to the program. A link for CLE requests will be provided to webinar attendees who have met the attendance and engagement requirements.