Creditors' Rights: Contested Consumer Trials & Appellate Practice Part II
Legal Learning Webinar
---
Wednesday, March 30, 2022
Join us for part two of our Legal Learning Webinar Series – Creditors' Rights: Contested Consumer Trials & Appellate Practice, with subject matter experts, Tomio Narita and Jeffrey Topor. Attorneys Tomio Narita and Jeffrey Topor will discuss the procedural fundamentals of appellate practice in both federal and state courts. This presentation includes, how to decide if an appeal should be filed, what issues should be appealed, notice of appeal, designating a record, preparing the brief, oral arguments and post-decision considerations. The appellate process also presents the opportunity for use of Amicus Briefs. This webinar will also cover, what are Amicus Briefs, when are they appropriate, do they make a difference, and how can Amicus Briefs be utilized in advocacy and policy discussions.
There is no cost to attend this event. CLE is pending approval.
Speakers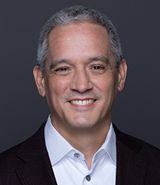 Tomio B. Narita
Simmonds & Narita LLP
Tomio B. Narita is a partner with the California law firm, Simmonds & Narita LLP. His practice focuses on defending creditors, debt buyers, collection law firms and collection agencies in consumer litigation in federal and state courts throughout the country, including in class actions arising under the Fair Debt Collection Practices Act (FDCPA), the Fair Credit Reporting Act (FCRA), the Telephone Consumer Protection Act (TCPA), and other federal and state laws governing the credit and collection process. Mr. Narita also provides compliance advice relating to collection issues and is a frequent speaker at events relating to the collection industry. He obtained his law degree in 1991 from the University of California, Hastings College of the Law. He is a member of the Bar of the State of California, and he is admitted to practice before the United States Supreme Court, the Second, Third, Sixth and Ninth Circuit Courts of Appeals, the District of Colorado, the Northern District of Illinois and all of the District Courts of California.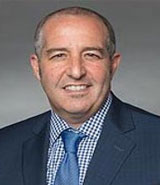 Jeffrey A. Topor
Simmonds & Narita LLP
Jeff Topor is a partner at Simmonds & Narita LLP, located in San Francisco, California. He specializes in complex litigation, with an emphasis on defending creditors, auto lenders, debt buyers, debt collectors, and law firms in federal and state trial and appellate courts against individual and class claims under the FDCPA, the TCPA, the FCRA, vehicle finance laws, and other related laws.
CLE Information
National Creditors Bar Association is a national provider of legal educational content. NCBA's goal is to provide its members with as many opportunities as possible to earn Continuing Legal Education (CLE) credits. Some NCBA webinars state that they are pending approval. If a webinar is pending approval, it means that NCBA's education staff is awaiting confirmation of approval for CLE credit from the accrediting body of a particular state; it should be noted that individual states have different response and approval rates. NCBA expects that the course will be approved for the credit amount and type listed, but approval is not guaranteed. An attorney can still take the course at their own discretion, though.
It is not uncommon for a course which is pending approval to not be approved until after the webinar has taken place. Once an official decision notice arrives from the state, NCBA will notify attorneys who have completed the course as soon as possible via email, and will re-issue any certificates of completion to reflect the updated state reporting numbers. However, it is recommended that attorneys do not view webinars that are pending approval close to their CLE deadline, as NCBA cannot guarantee that a course will be approved in time.
National Creditors Bar Association will seek MCLE accreditation, with the assistance of the ABA MCLE, for this webinar. NCBA will seek General CLE credit hours in 60-minute-hour states, and in 50-minute states, subject to each state's approval and credit rounding rules. States typically decide whether a program qualifies for MCLE credit in their jurisdiction 4-8 weeks after the program application is submitted. For many live events, credit approval is not received prior to the program. A link for CLE requests will be provided to webinar attendees who have met the attendance and engagement requirements.