2021 Spring Conference Exhibit Hall
Join us for the 2021 Spring Conference in Orlando! We are excited to showcase these companies in our Exhibit Hall.
Exhibitors
Exhibitor Directory
Booth Number
Company Name
Contact Information
Company Description
1
Digital Recognition Network
Fred Booker
[email protected]
571 359 5721
drndata.com
DRN's realternative data – license plate recognition data paired with our powerful, exclusive analytics platform – helps build the full vehicle stories our users need to solve their portfolio management, collections, and fraud challenges.
2
Evolution Process Service
Jillian Newkirk
[email protected]
317-691-7342
evolutionprocessservice.com
Process Serving company located in Indianpolis and serves nationwide.
3
Hatteras, Inc. / FocusOne
Linda Woodward
[email protected]
248-229-0527
4hatteras.com, focus1data.com
FocusOne is a division of Hatteras, Inc., a WBENC certified woman-owned full service design, data, print, mail & electronic communication delivery company founded in 1977.
4
Provana, LLC
Anne Dannhausen
[email protected]
847-373-8028
provana.com
Provana is the leading provider of Business Process Management and Digital Transformation solutions for the credit & collection industry. Working with over 200 law firms as well as lenders, debt buyers, and agencies, Provana helps clients leverage innovative technology and process outsourcing to achieve the most profitable and scalable business model for our clients. Learn about our outsourcing, omni-channel, business process automation, automated e-filing, analytics, call recording & speech analytics, audit & compliance, and network management solutions.
5
Interactions
Erin Stewart
[email protected]
317-224-7155
interactions.com
Interactions Virtual Collection Agent (VCA) is the only Conversational AI solution designed specifically to help collectors recover debt in a more efficient and cost-effective way. By blending Conversational AI and human intelligence, VCA offers an agent-like-experience at the scale and cost of automation. The result is faster debt recovery along with more productive and effective live agents. VCA seamlessly integrates with your current technology ecosystem to help you quickly increase recovery rates and reduce operating costs. Because it can scale quickly to handle unpredicted volume, VCA can help reduce the risk of crippling agent turnover. VCA operates according to business rules--always saying the right thing at the right time--to ensure 100% compliance.
6
360 Legal Inc
Joe Osborne
[email protected]
888-360-5345 x 104
360legal.net
Provides litigation solutions for attorneys. Efiling, Service of Process and Skip Tracing.
7
JST
Laura Boehling
[email protected]
804-288-7850
collectmax.com
JST is an industry leader in providing legal collections software and services.
8
PaymentVision
Rob Mengarelli
[email protected]
904-687-7349
PaymentVision.com
PaymentVision provides businesses with leading technology in payment processing. We provide payment gateway solutions that are secure, compliant, and provide seamless integration. Collect payments by phone, text, online, mobile app, through walk-in network, interactive voice or kiosk at any time. Streamline bill collection and payment processing with PaymentVision
9
Attorneys On Demand
Cliff Umans
[email protected]
818-231-0889
attorneysondemand.net
Attorneys On Demand is the first national court appearance service providing hearing coverage anywhere in the country. Our established network of highly qualified attorneys have the in-depth knowledge of local courts, procedures and staff. By utilizing our service, we help streamline your firm's business operations. Your company maximizes efficiencies instead of your office spending precious resources locating an attorney or having an associate attend a hearing.
10
Perfect Practice
Ms. Christy Smith
[email protected]
407-843-8992
perfectpractice.com
Perfect Practice® pioneered mortgage servicing and collections automation. We provide adaptability to meet lender, association and regulatory requirements.
11
Receivables Management Association International
Jan Stieger
[email protected]
916-847-6120
rmaintl.org
RMAI is a nonprofit trade association that represents more than 570 companies that support the purchase, sale, and collection of performing and nonperforming receivables on the secondary market. RMAI member companies include debt buying companies, collection agencies, law firms, originating creditors, and industry-related product and service providers. RMAI's Receivables Management Certification Program" sets the "gold standard" within the receivables industry due to its rigor and focus on consumer protection.
12
Collection Partner Solutions
Mat Arnal
[email protected]
659-222-2280
hubbardsystems.com
Makers of the next generation Collection Software Package cpX.
13
Americloud
Jack Gordon
[email protected]
616-682-5327 x110
webrecon.com
The Americloud Holdings LLC family of companies offers services to the credit & collection market that make your job easier and your business stronger. WebRecon identifies litigious consumers to keep you out of unnecessary lawsuits, FDCPA Certifications trains your team on FDCPA compliance quickly and affordably, and Buzzana Digital Marketing gives you the tools you need to grow your business.
14
Court Appearance Professionals
Eric Levy
[email protected]
310-925-9771
AppearAnywhere.com
Court Appearance Professionals (CAP) is the nation's leading attorney owned, legal support corporation dedicated to handling court hearings across the country. CAP has been providing reliable and experienced attorneys to competently represent you and advocate for your client for over 24 years. All court appearances are priced on a flat fee basis starting as low as $59.00. We are confident that our services will help save your firm time and money while at the same time providing superior service.
15
Prodigal
Smeet Bhatt
[email protected]
650-437-5532
prodigaltech.com
Prodigal is a pioneer of Collection Intelligence, a new category of AI software that enables lenders, law firms, debt buyers, and collection agencies to quickly and efficiently collect accounts receivables. Prodigal's cloud-native Collection Intelligence platform delivers actionable insights for the credit and collections industry. These AI-powered insights maximize revenue, optimize operations, and minimize compliance risk.Prodigal's headquarters are in Mountain View, California. Prodigal is built by a team that has stellar backgrounds at the intersection of financial services, data science and AI. For more information, visit: https://www.prodigaltech.com/
16A
ABC Legal Services
JC Dominguez
[email protected]
813-239-7802
abclegal.com
ABC Legal is the nation's leading service of process and court filing company and is the official process server to the U.S. Department of Justice. Docketly is a subsidiary of ABC Legal, providing appearance counsel on a digital, custom-built platform that smoothly integrates with our applications and services. ABC Legal's applications are cloud-based and compatible for use on desktop, browser, and smartphones. Our solutions and digital approach ensure process server partners, law firm customers, and their clients save valuable time and resources when serving legal notices safely and with maximum compliance, control, and transparency. ABC Legal is based in Seattle, WA, with more than 2,000 process servers throughout the U.S., as well as internationally in more than 75 countries. To learn more about ABC Legal, our solutions, and subsidiary company Docketly, visit www.abclegal.com.
16B
Docketly
Jana Yoder
[email protected]
303-827-1558
Docketly.com
Docketly is a software company that provides nationwide appearance counsel. We connect law firms with a network of more than 10 000 experienced attorneys. Docketly is the industry leader in technology and innovation. Our intuitive, custom-built software and in-house technical support give us unsurpassed agility in problem-solving, as well as easy access to a variety of data. This allows us to actively monitor attorney performance, stay on top of compliance requirements, and offer our clients the best prices in the industry. Docketly is an ABC Legal company. ABC Legal Services and Docketly integration provide you with an easy-to-use, one-stop shop for all your e-filing, service of process, and appearance counsel needs.
17
Oliver Technology Corporation
James Shaak
[email protected]
610-322-0298
olivertechnology.com
Oliver transforms legal servicing by consolidating data collection, orchestrating team collaboration and accelerating litigation strategies on a cloud-based platform with unprecedented automation and compliance. Our collections litigation platform gives creditors complete oversight of their litigation processes with built-in federal, state, local and venue-specific laws, rules and procedures. Designed by experienced collections litigators in conjunction with creditors to provide a complete solution from pre-placement to satisfaction. Built around the core workstreams of consolidate, orchestrate and litigate, Oliver drives increased revenue, rigorous compliance, and simplified litigation, ensuring collections are fast, cost effective and fair.
18
iMailTracking
Holly Baya
[email protected]
904-403-0362
imailtracking.com
We offer comprehensive mail management solutions to allow our clients the freedom to focus on their core business and thrive in competitive times. We offer scalable solutions, leveraging a variety of technologies to produce efficiencies, saving our customers time and money.
19,20
ProVest LLC
Joel Rosenthal
[email protected]
561-312-7602
provest.us
ProVest is the stable, sound, and secure PROCESS SERVING choice for collection litigators. ProVest offers service nationwide with more corporate owned/operated offices than any other server, rather than third party affiliates. We understand that service rate and timelines are important and we are able to exceed your expectations. ProVest value adds like eliminating manual data entry/scanning + skip tracing. ProVest is SOC/SSAE certified + meets the Process Serving Standards Summit compliance standards + easy for our clients to audit remotely through our fully transparent 24/7 web portal. Innovative outsourcing programs–-API e-filing, sheriff management, pre-suit/post-service deep data + skip tracing of your older inventory.
21
Firefly Legal
Jennifer Dlugolecki
[email protected]
708-326-1423 or 631-764-5057
fireflylegal.com
Celebrating its 25th year in business, Firefly Legal is an innovative nationwide leader specializing in process serving, e-Filing/court filing, and skip tracing. Since 1996, Firefly has been producing client's results through efficient, effective, and creative solutions while proactively addressing industry challenges. Firefly's technology leadership gives clients confident control of their files anytime, anywhere, through our instant updates, secure client access, electronic data interfacing, and GPS tracking. Their outstanding customer service will enlighten your caseload. Contact Firefly now (877) 963-3534, [email protected], or at www.fireflylegal.com.
22
PROOF
Allison Moore
[email protected]
303-578-9817
proofserve.com
PROOF is a process serving company with an online platform to create electronic serve requests nationwide. Our platform has revolutionized every aspect of service of process; From creating a large volume of serves at the tap of a button, to mapped verification of all attempts, instant communication thru Live Chat, and customizable reporting. PROOF is an all-inclusive tool that allows you to manage every aspect of service of process from start to finish.
*Create a 1000+ serve requests nationwide in under a minute.
*Receive live updates as attempts occur.
*All attempts are verified with GEO-location mapping.
* Quickly retrieve large quantities of serve data using our Bulk Export.
*Create and download customized reports and statements.
PROOF... Service of Process, elevated.
Our Sponsors
Diamond Industry Partner
Gold Industry Partners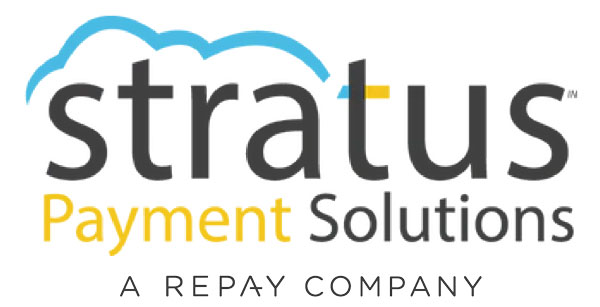 Silver Industry Partner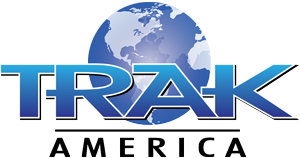 Conference Sponsors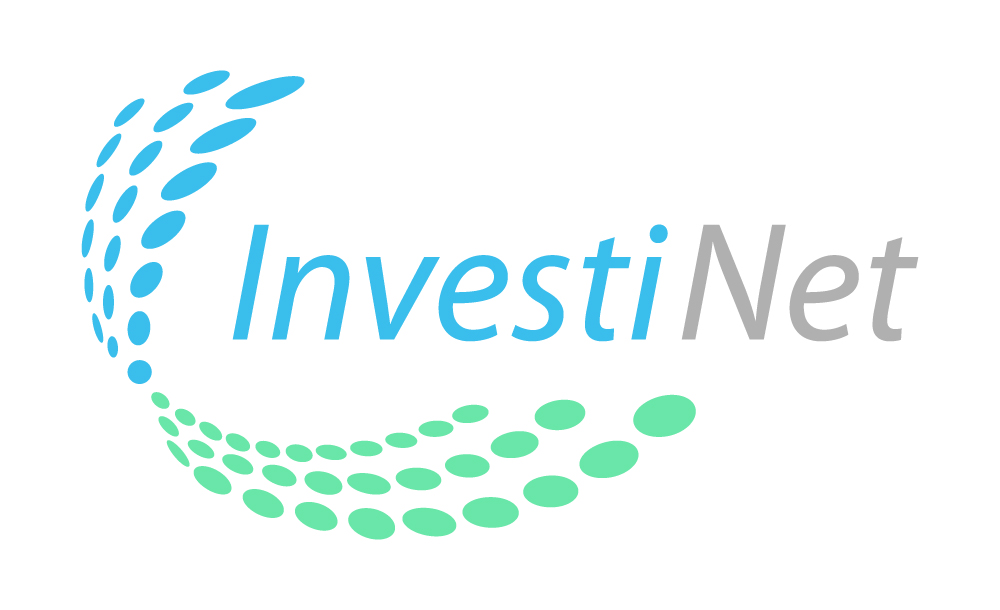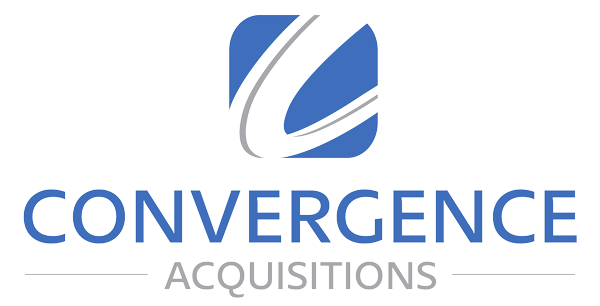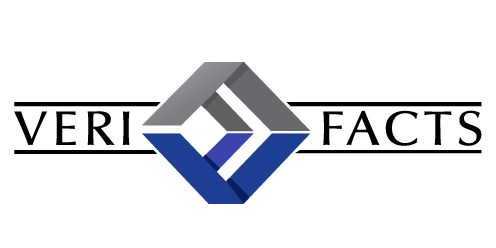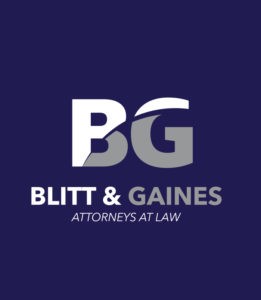 Mullooly, Jeffrey, Rooney & Flynn LLP

Defense Bar Sponsors
Gordon Rees Scully Mansukhani, LLP