Ronald C. Miller
Attorney
Miller and Steeno, P.C.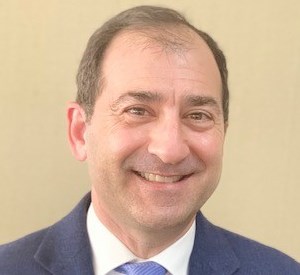 Professional Bio
Ronald C. Miller is a shareholder with the law firm of Miller and Steeno, P.C. and practices law in Missouri, Illinois, Tennessee and Arkansas.  He graduated from the University of Illinois at Urbana-Champaign with Honors in 1990 and from the University of Missouri-Kansas City School of Law with Distinction (top 10%) in 1993.  He is a founding member of the Missouri Creditors Bar. For the last several years he has served on a Missouri Supreme Court subcommittee on electronic filing.  In his continued commitment to creditors, he has testified before Missouri Senate committees against the reduction of post judgment interest rates, has lobbied the Missouri legislature and the US Congress. In the past 29 years of practicing law, he has tried thousands of cases including jury trials. Mr. Miller has had the pleasure of arguing before the Missouri Supreme Court, Missouri Court of Appeals in both the Eastern and Western Districts, Tennessee Court of Appeals in the Central District and the Eight Circuit Federal Court of Appeals.  He is presently co-chairman of the Amicus Brief Committee, serves on the Budget and Audit Committee and the Grievance Committee. In prior years he has served on a variety of committees including the Professional Standards Committee and was the co-chairman of Spring 2018 Conference.   During his tenure as chairman of the Professional Standards Committee, he spearheaded the drafting of the NCBA Continuing Legal Education requirements which were accepted by the NCBA members in a change to the bylaws.  Mr. Miller also played a central role in rewriting the Grievance Committee procedures which were necessary in order to effectively adjudicate NCBA grievances.  
Company
Parent: Miller and Steeno, P.C.
11970 Borman Dr Ste 250 St. Louis, MO 63146 United States