Mark Groves
Attorney
Glasser and Glasser, P.L.C.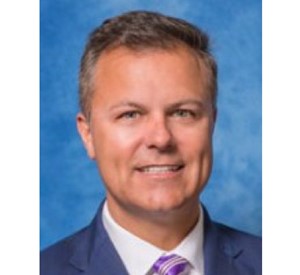 Professional Bio
Mark Groves is managing member of Glasser and Glasser, P.L.C.'s Collections Department, which is statewide in Virginia, Maryland, North Carolina, and Washington, D.C. Glasser and Glasser, P.L.C. is headquartered in Norfolk, Virginia and is currently celebrating its 89th year of service to its clients. Mark has been practicing collection law for Glasser and Glasser, P.L.C. for 25 years and he currently serves as President for the National Creditors Bar Association. A recipient of the NCBA President's Award, Mark is an author, speaker and trainer on topics involving federal and state financial services laws, governmental and healthcare collections, compliance management, business processes and legal ethics. He has been named recipient of Virginia Business Legal Elite for Creditors Rights and Bankruptcy, Best Lawyers in America for Creditors Rights, and Virginia Lawyers Weekly's Leaders in the Law. Mark previously served as a panelist on the Federal Trade Commission's Roundtable on Protecting Consumers in Debt Collection and is a past member of the Virginia Supreme Court Advisory Commission for Electronic Filing. He obtained his law degree, magna cum laude, from Nova Southeastern University, where he served as Articles Editor on Nova Law Review. He is a graduate of Christopher Newport University, with degrees in marketing and economics.
Company
Parent: Glasser and Glasser, P.L.C.
580 E Main St Ste 600 Norfolk, VA 23510 United States