Amy Mertz Brown
LPEC
Chief Compliance Officer
Gurstel Law Firm P.C.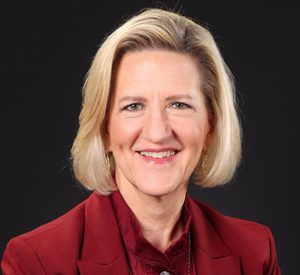 Professional Bio
Amy Mertz Brown has over 30 years of experience as a leader, lawyer, and compliance professional. Amy currently serves as Chief Compliance Officer (CCO) at Gurstel Law Firm, P.C., a creditors' rights law firm headquartered in Golden Valley, Minnesota and practicing in nine states. Amy leads both the Firm's regulatory compliance with federal and state law concerning creditors' rights and consumer rights, and compliance with operational requirements for the Firm such as business and attorney licensing.
Prior to joining Gurstel in 2020, Amy was CCO at the U.S. Securities and Exchange Commission (SEC), leading a team of compliance attorneys and professionals to oversee government ethics compliance for all SEC employees and managing several large dollar value IT projects. Amy developed and implemented the enterprise ethics and compliance program at the Consumer Financial Protection Bureau (CFPB), a financial services federal agency. She joined CFPB in 2010 in its start-up phase and over the course of eight years helped establish and build CFPB's in-house legal department. Amy also has served in legal department management positions at the U.S. Department of the Treasury and the U.S. Small Business Administration (SBA).
Amy is a graduate of Washington College of Law, The American University, in Washington, DC, and is licensed in California. She holds a Leadership Professional in Ethics and Compliance (LPEC) Certification from the Ethics and Compliance Initiative (ECI).
Company
Parent: Gurstel Law Firm P.C.
6681 Country Club Dr Golden Valley, MN 55427 United States